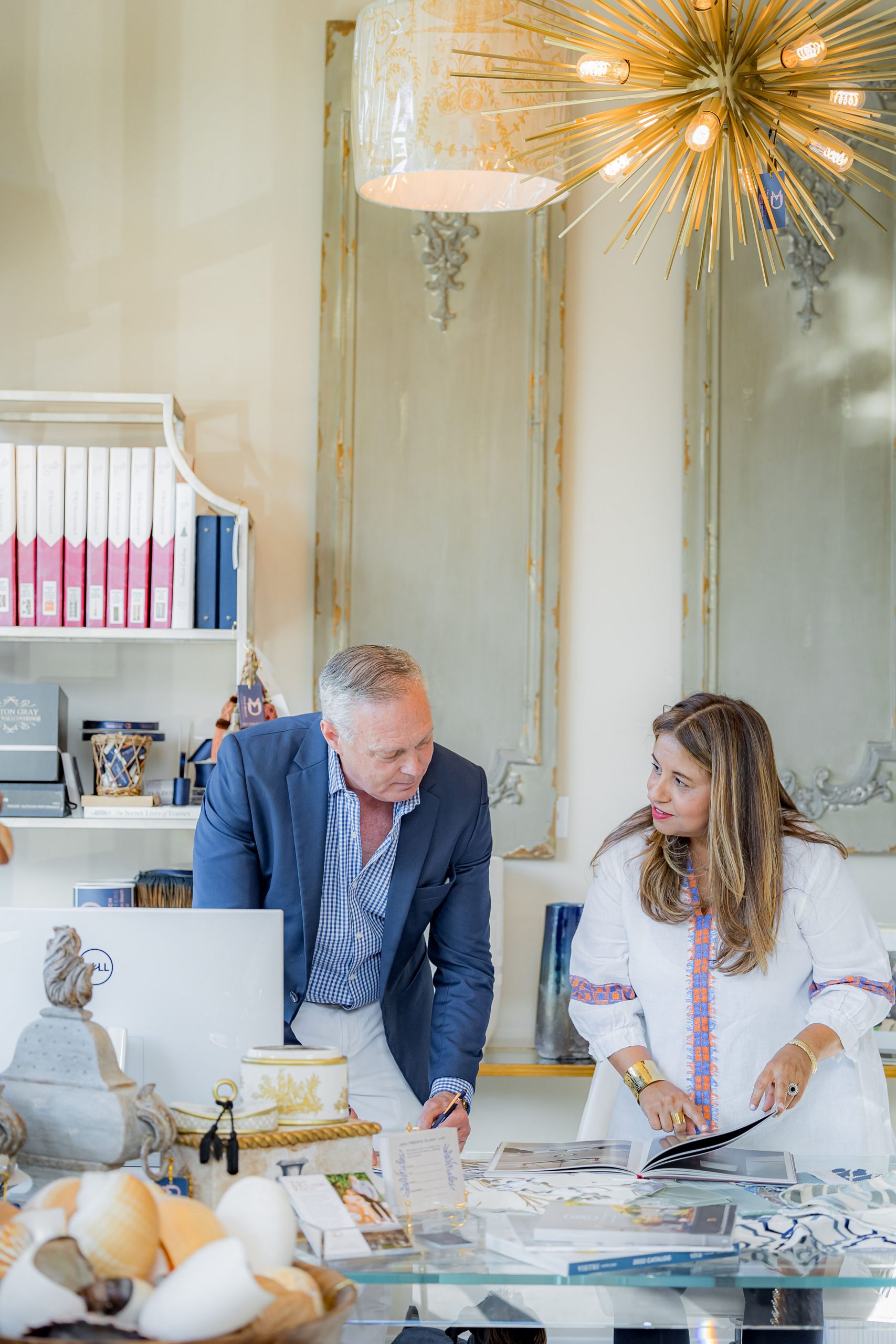 PALM BEACH DESIGN MASTERS
In 2016, Carl Vasile and Joy Jalaeikhoo partnered to establish Palm Beach Design Masters (PBDM), a full-service design studio and luxury property development firm that pays homage to their culturally rich community. With over 30 years of experience in the design industry, they gravitate to using a mixture of textures, lighting, art, and pure lines in creating historical and timeless designs with ingenuity. PBDM has completed a diverse range of projects, from residential to commercial design, including award-winning restoration of some of Palm Beach's historic gems. They have been featured in such publications as Modern Luxury Palm Beach, Palm Beach Illustrated, Boca Magazine and Jupiter Magazine.
The PBDM brand recently expanded to include a retail home furnishing store with the most eye-catching storefront on Peruvian Avenue. They design and create bespoke furniture, window treatments and custom floral arrangements in their workroom. Strong relationships with local and international fabric, lighting, and furniture brands allow the shop to be filled with a curated selection of items reflective of PBDM's signature aesthetic.
ABOUT CARL VASILE
Principal Designer & Managing Partner Born and raised in West Palm Beach, Carl moved to New York City and worked with several top interior design firms. He collaborated on design projects for the city's most iconic landmarks, such as the Lincoln Center for the Performing Arts, Metropolitan Museum of Art, and social events at the Carlyle, Stanhope, and the Four Seasons. He then opened one of Atlanta's most successful and sought-after retail design studios. Carl's work has been featured in several national and regional magazines, including Veranda, Victoria Magazine, and Atlanta Homes & Lifestyle.
ABOUT JOY JALAEIKHOO
Creative Director & Managing Partner Joy brings an extensive background in space planning, commercial and residential property development, budget planning, purchasing, and design project management to the firm. She spent 20 years as a healthcare executive focusing on growing multispecialty healthcare groups by building and designing medical clinics from the ground up. Joy loves restoring historic structures and overseeing architectural design and construction efforts to achieve the desired project goals from start to finish.